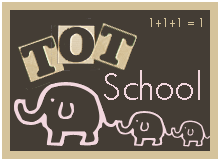 B is 27 months old.
This will be just a quick post in the middle of this busy season to show one thing that we have been having a lot of fun with lately. We all love to sing around here, and B is no exception. When he was about 18 months old, we put together a "Song Box" for him to use during Group Time (the way we usually kick off our homeschool day). I printed, cut out, and laminated (with contact paper) some small pictures to represent songs B knew. This made it easier for him to a) remember which songs he was familiar with, b) not choose the same song over and over every day, and c) be in control of which songs he wanted to sing.
This worked great, but, over time, the pictures became quite ratty. Also, the small size made them far too easy to lose. So, recently, I decided to revamp the song box. I printed out uniformly-sized larger cards and used my new laminator to make them a bit more sturdy. These have been a big hit:
Right now we have 18 cards in the box, but I have lots more I want to add! As you can see, the actual box is currently an old shoebox. I want to at least decorate it up a bit, but I haven't gotten around to it yet (and B doesn't really seem to care!).
We've started using the box throughout the day instead of just at Group Time, too. I've found it comes in especially handy when I'm taking care of Baby P's needs. I ask B to go get the Song Box, and he sits right next to me choosing song after song. This has been a great way to interact with him when he might otherwise feel left out, and Baby P is being exposed to music, too! Bonus!